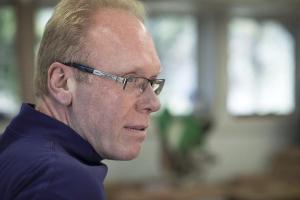 WILLY LEMAY
I grew up in a small town about 30 miles north of Boston. My earliest work experience was in the restaurant business with my family which helped me develop the rapier wit for which I am known and respected for today. After high school I continued working in the family restaurant business and did all the usual dumb things that my generation became known for - running with scissors, drinking from the garden hose and streaking to name just a few.
After a couple of years I decided to return to school to study business and received a degree in Business Administration. Restaurants were in my blood so I continued working in that field managing several establishments over the years.
Having always had an affinity for music, over the years I've played drums in a rock and soul cover band, (we were actually pretty good), played piano(it cost me part of a finger) and most importantly and passionately, worked as a nightclub DJ at the premier Boston club of the 1980s, Spit (later known as Axis). Those were the best years of my life up to that point. Spinning records in that club at that time was kind of like being the Jolly Green Giant.
As the 1990s dawned it became clear that I needed to change course. So I did. A visit to Nantucket, an awesome little island roughly 30 miles off the coast of Cape Cod would end up being a turning point for me. Unlike many parts of the outer Cape where the water stays cold all summer, the waters surrounding Nantucket easily reach the mid 70s due to the Gulf Stream tickling our beaches. 75 degree water has consequently made me want to stay. So I have: 22 years and counting.
When I first arrived on island I worked waiting tables in some great restaurants downtown and also kept up with the music and DJ thing. Life was pretty good except that when you live on a resort island, in the off-season what do you do? Enter the carpentry trade, what else? With a full scale building boom in swing at the time I spent the long winter months learning the skills of the building trade and in particular, the finish carpentry sector. I had some great teachers and peers that were generous in their praise as well as in their dissemination of knowledge.
After striking out on my own as a finish carpenter and cabinet maker I found that I had this other itch that needed to be scratched: Designing and building furniture. I've had a few epiphanies in my life and have re-invented myself a few times as well so I figured "Why not?" I had some designs rolling around in my head so I sequestered myself in my shop and started churning out pieces that are original, modern and unlike anything else I have seen, anywhere, at any price.